It's coming up to holiday season and I have a few more picks to take away with you to sunnier places (hopefully!)
Fates and Furies By Lauren Groff
Nevermind this being Obama's Book of the Year, I loved this and that counts more ;-) A novel about a
marriage from the perspective of both sides and the secrets we keep from the ones we love. I won't say anymore, except read this and you will hopefully love it too.
Villa America By Liza Klaussman
If you love the 1920's, the fashion, the literature, the whole Jazz Age...this book is for you. A fictional story based on the Murphy's, whose home was the setting for countless parties with their friends - Hemingway, The Fitzgeralds, Cole Porter, Picasso etc. A perfect mix of fact and fiction and a great
summer read. I was a huge fan of Liza's debut novel, Tigers in Red Weather and this did not disappoint.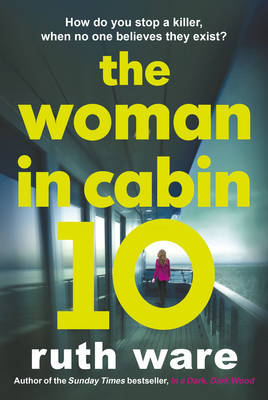 The Woman in Cabin 10 By Ruth Ware
This was just the book I was looking for to escape reality and Brexit! What happens when no-one believes
you've witnessed a murder and you're stuck on board a luxury ship. Mystery and glamour all in one book, it'll have you guessing to the very end.
----
Follow
Farah
on Twitter